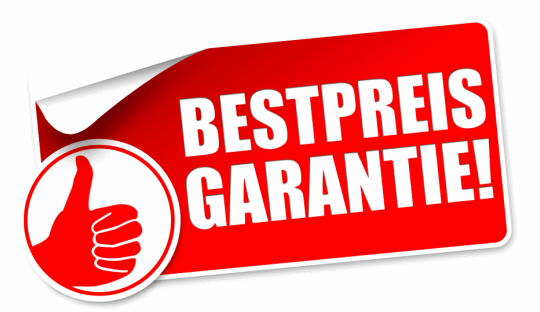 GUARANTEED THE LOWEST PRICE
With us you always get the guaranteed lowest online rate!

*If you have reserved the daily rate with us online, you can be sure that you have booked your stay at the best price. With us you save at least € 5,- and up to 20% per room and day. You have found a better price elsewhere at identical conditions? Then tell us and you will of course get the cheaper price, as well as an additional discount of 10%.
If you find a fare within 24 h on another Web page, which is lower than the lowest fare on our home page and the fare for the same data, same room, same number of guests and the same conditions or restrictions apply, please let us know. You can then stay at this lower rate AND also receive a discount of 10%. For testing please let us know the provider.
The warranty "Guaranteed is the cheapest online price" applies only to online rates which are generally available and have the same booking conditions. The price guarantee does not apply to group rates, corporate rates, Conference and seminar rateswholesale rates, Rates on auction sites, tariffs or rates for associations that are part of the travel package.